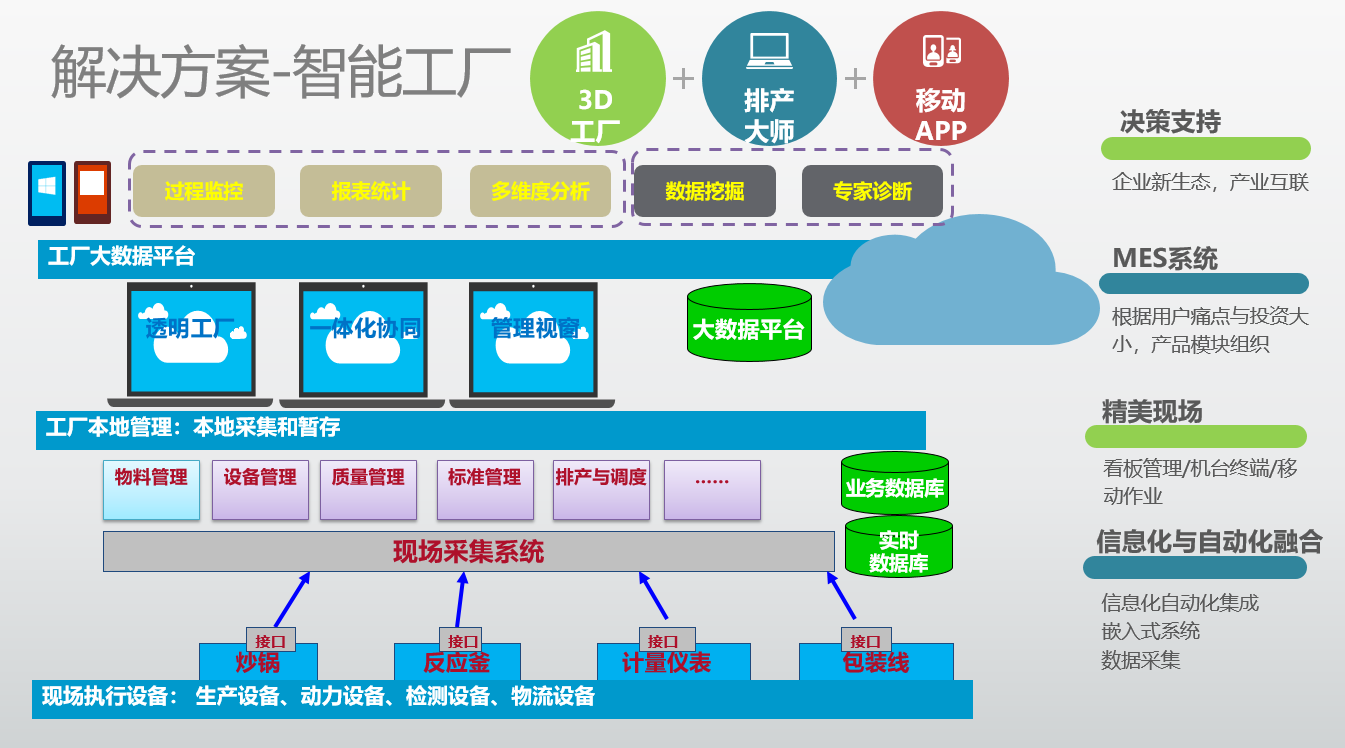 The basic framework of a smart factory includes key components such as intelligent decision-making and management systems, enterprise virtual manufacturing platforms, and intelligent manufacturing workshops.
A smart factory consists of a virtual digital factory in cyberspace and a physical factory in a physical system, with the ability to collect, analyze, judge and plan autonomously. Inference and prediction through the entire visualization technology, using simulation and multimedia technology, will extend the display design and manufacturing process in the real world. Each component of the system can form the best system structure by itself, which has the characteristics of synergy, reorganization and expansion.
Among them, the physical factory has deployed a large number of workshops, production lines, processing equipment, etc., providing hardware infrastructure and manufacturing resources for the manufacturing process, and is also the final carrier of the actual manufacturing process; the virtual digital aluminum factory is the digitization of these manufacturing resources and manufacturing processes. model, while the physical factory for production. Prior to this, the entire manufacturing process was fully modeled and validated. In order to realize the communication and integration of the physical factory and the virtual digital factory, the manufacturing unit of the physical factory is also equipped with Dali's intelligent components for status sensing and manufacturing data collection.
Zhongke Ke is relying on the technical support of the Chinese Academy of Sciences, and can undertake the design, construction and EPC of smart factories. Welcome to discuss cooperation!